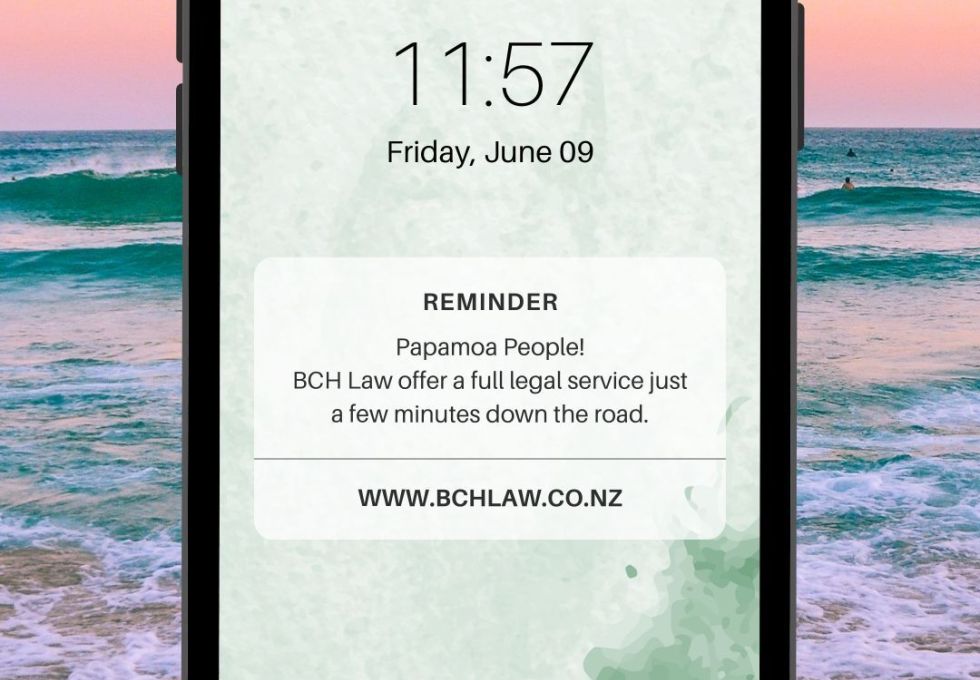 People of Papamoa! Did you know we've got a BCH Law office just a hop, skip and jump down the road in Te Puke?!
In as little as ten minutes you could be at our doorstep for all your family, business and property needs. If transportation is an issue, one of our local Papamoa staff could come to your home or meet you at a nearby cafe.
If you require legal care, please reach out to our Te Puke Legal Executives, Mandy MacIntosh or Cathy Booth on 07 928 9000 or see our website: www.bchlaw.co.nz. We look forward to welcoming more Papamoa locals to BCH Law.